Finger drawing on the iPad or iPhone brings together traditional collage and photographic colourisation in the making of finished images.
I started using the iPhone in 2009 as a drawing tool using Brushes. This was one of the first drawing app for the iPod/iPhone created over a decade ago by Steve Sprang. A wonderfully simple but powerful app that allowed direct drawing onto the phone screen using my fingers-A mobile studio in my pocket.
The following sketch, using Brushes, was made directly on the my iPhone during the 2010 Mobile art conference held in New York.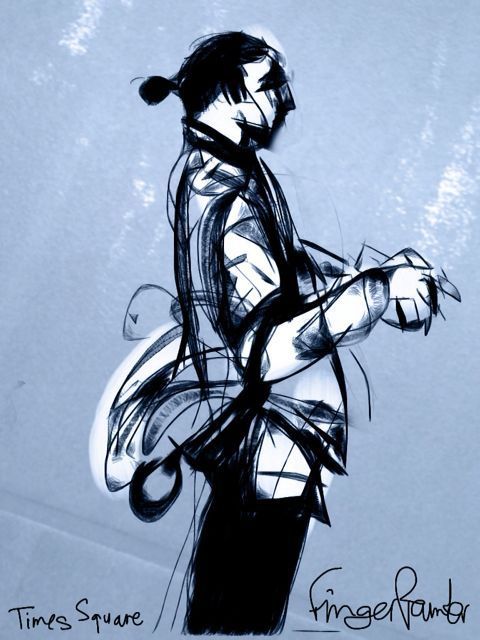 You can also use a photo of a drawing then re-image it. This offers immediate exploration of many creative possibilities and visual interpolations of a base image. Various simple techniques are used to introduce colour and additional images using collage or further drawing.
Experimentation by adding additional images and applying filters give alternate views to the original subject.

The process is kept within the iPad or iPhone using apps such as Leonardo, and Procreate. Additional aesthetic control to the final image is achieved using Lightbrush, iColorama and Snapseed.
An example of a pencil line drawing with additional play within the iPad.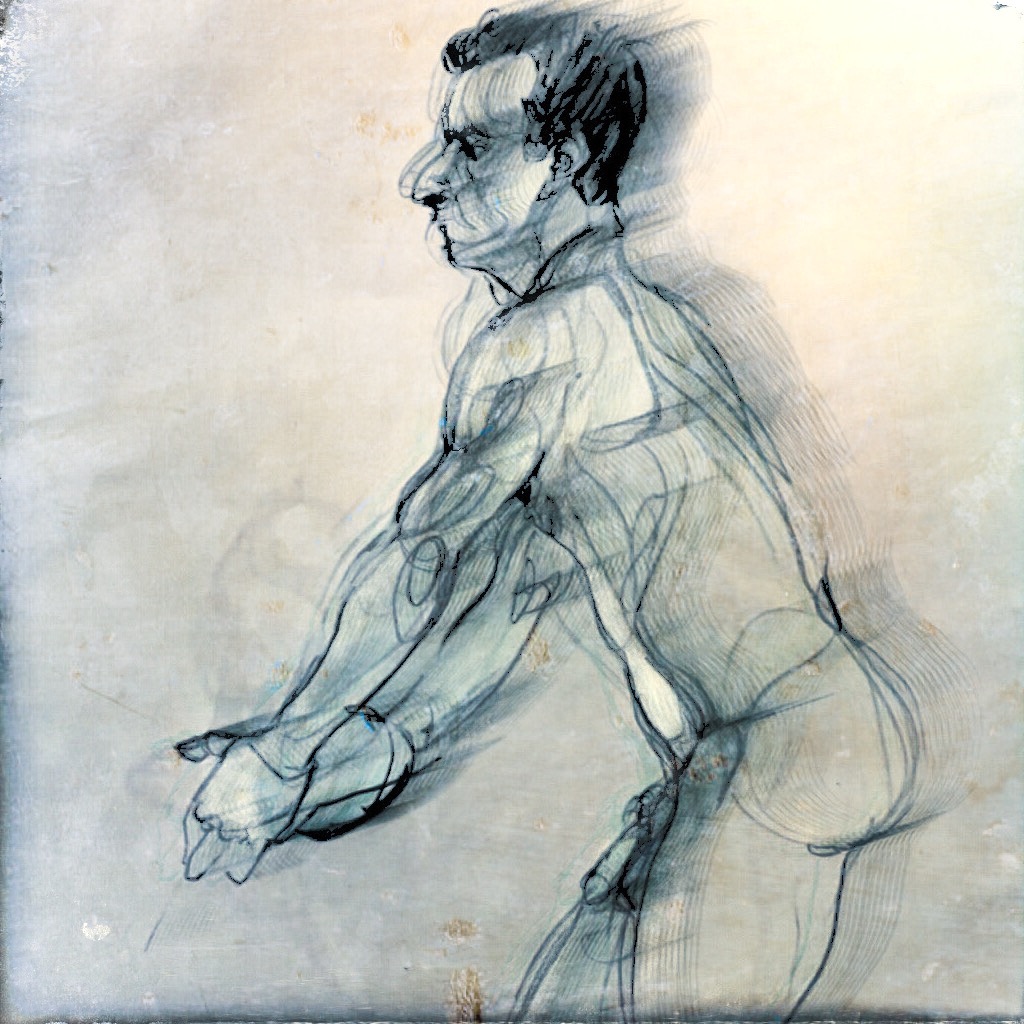 The header drawing "iPad Man" was finger drawn directly on an iPad screen during a life drawing session using Vellum and Brushes.
The following examples are from pencil life drawings made on paper, captured in Camera and reworked using various apps.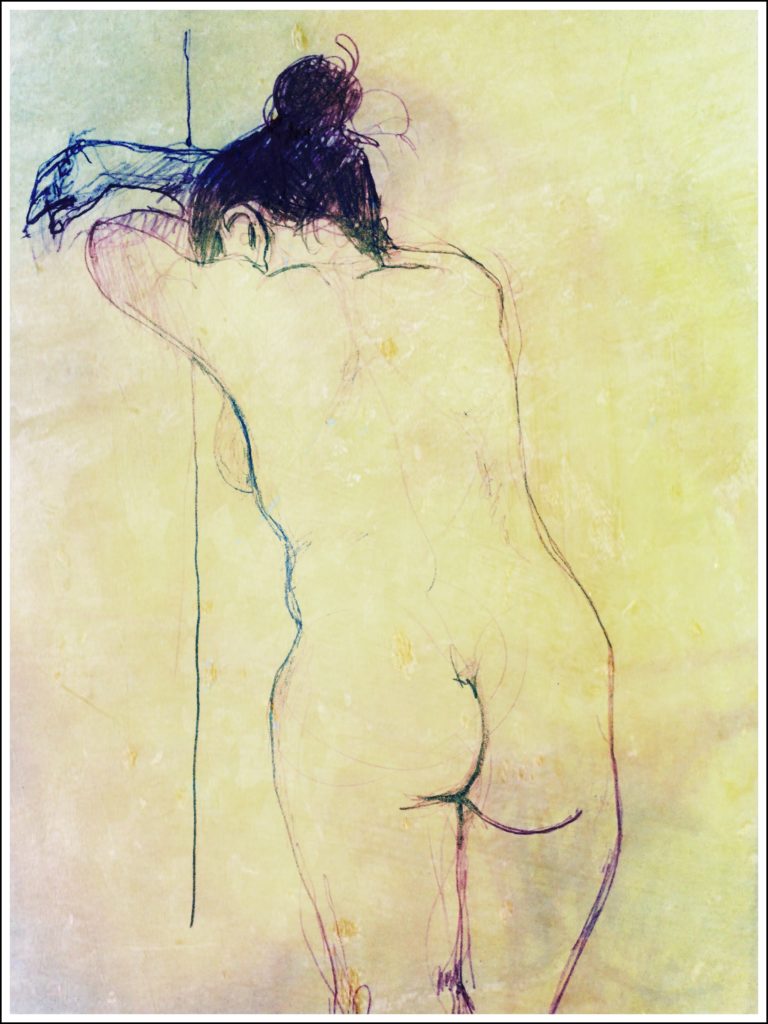 Pencil on paper life drawing digitised via Camera, textured and colourised using layers (collage).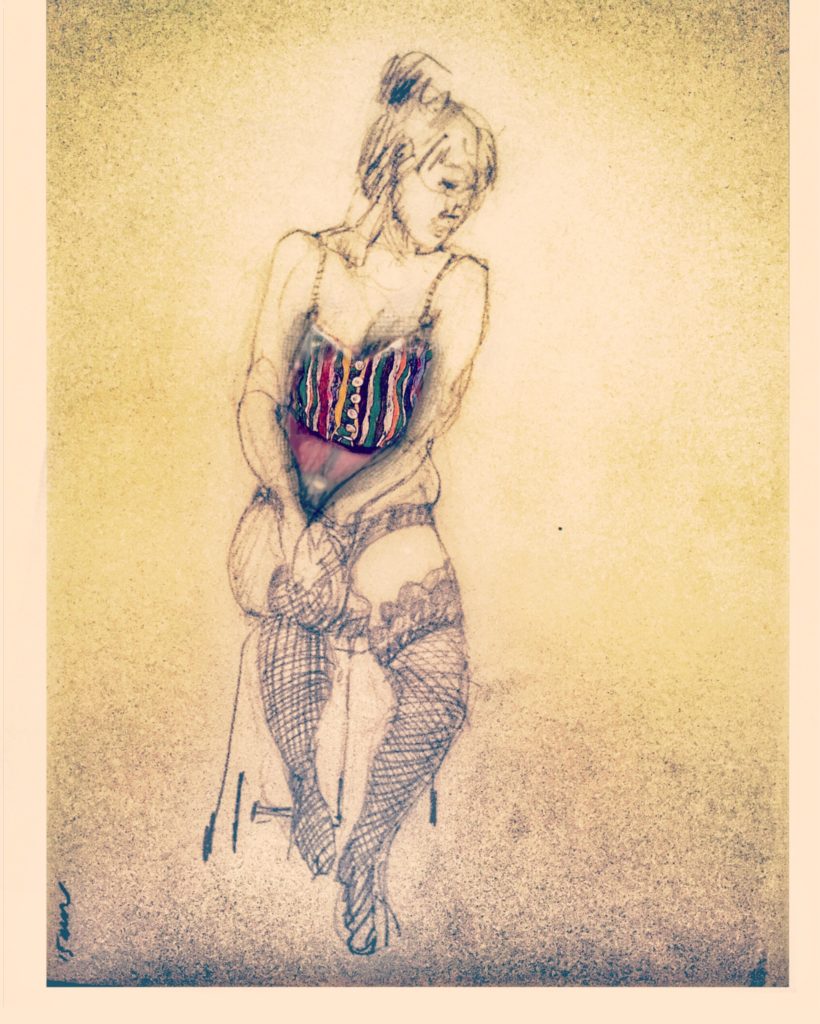 By taking a drawing into the iPad allows further opportunity to chase an idea through collage, photo smashing and digital filters.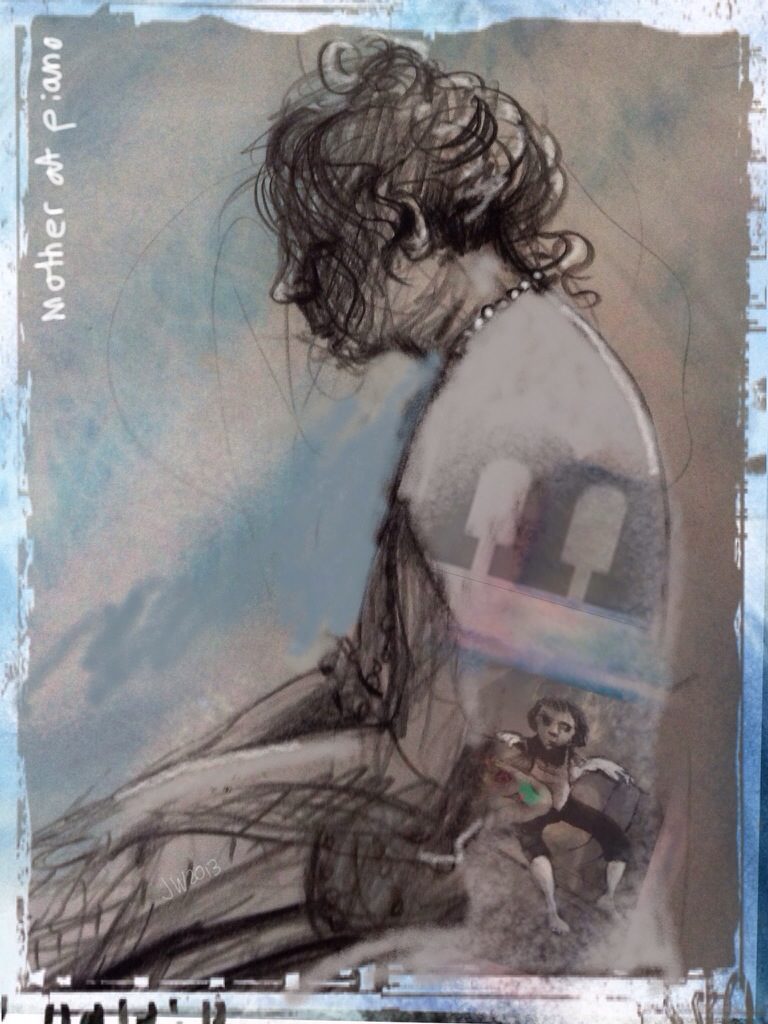 My digital images may include hidden images used to add colour only, by enlargement, filter manipulation and cut out. I try to use images that relate to the subject of the final image and simple processes. Sometimes the collage items are from the location of the image subject.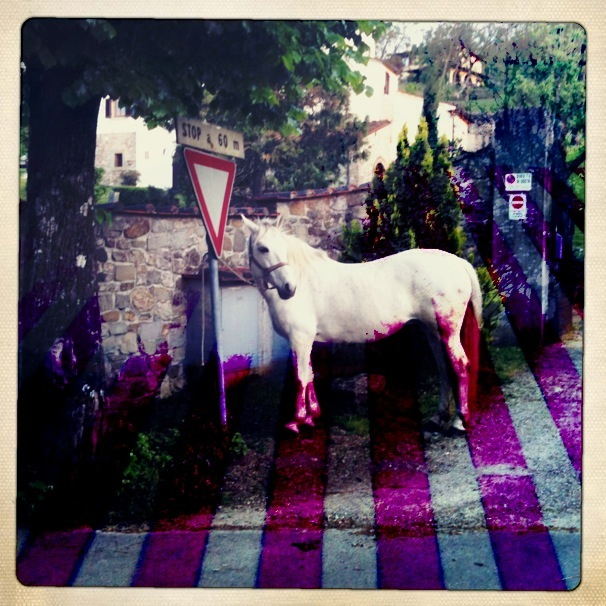 Horse power is a combination of the tablecloth of the cafe nearby with no drawing-a straight photo smash using double exposure and Hipstamatic.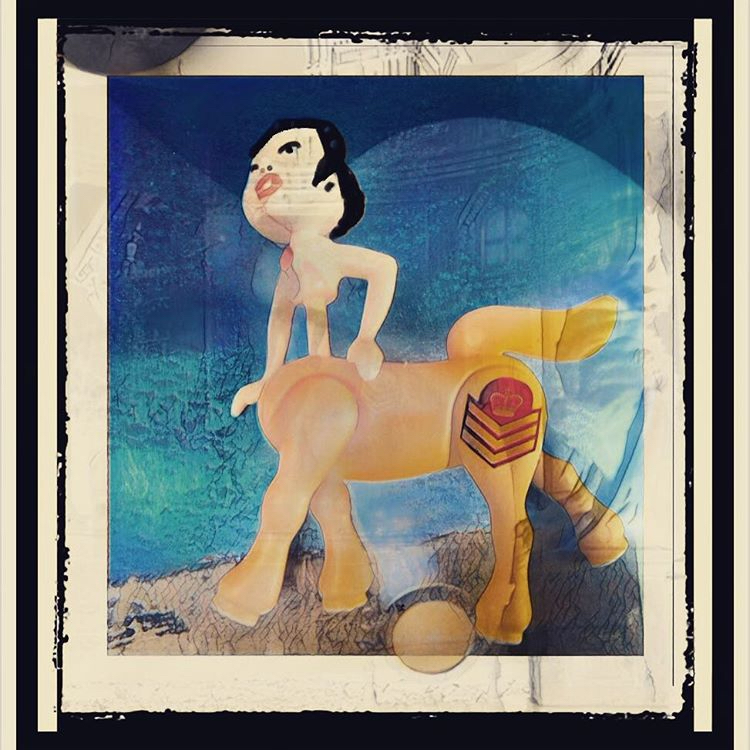 Photographing assembled objects and then experimenting by layering other images in the iDevice sustains my creative curiosity in the ordinary.