Architect, painter, occasional animator and writer, was born in Adelaide son of painter James V Wigley and Molly Burden.  Julian held his first solo exhibition in 1972 at the Ewing Gallery, Melbourne University, showing drawings, sequential drawings, looped film projections and kinetic sculptures.
He pursued his interest in sequential drawings with the publication of pictorial chronicles of Northern Australia and political cartoons.
He has held several solo exhibitions and made several animated films using pastel, pencil and toner dust on paper. His interest in digital drawing started in the 1980's when making 2 animated short films on an Amiga 2000. In 2009 his media savvy sons, Luke and Cass Wigley, introduced him to Brushes and finger-painting on iPods and iPhones.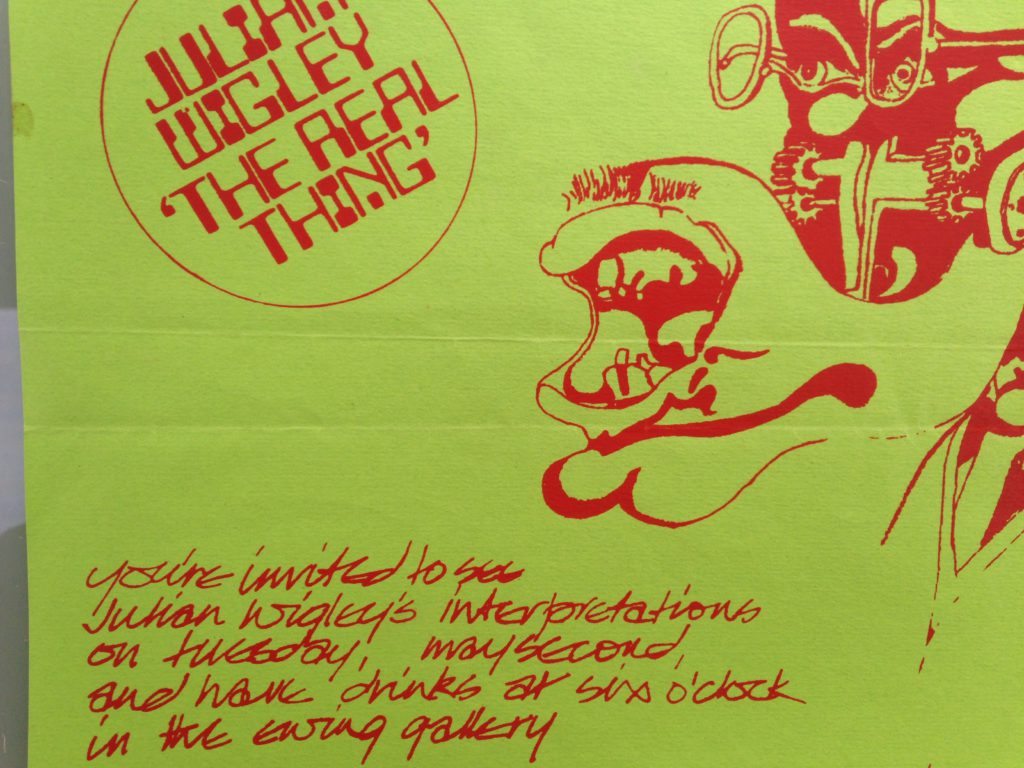 His works are included in private, public and institutional collections. The Various mediums used include pastel; ink, using pen and brush; graphite; collage; screen based multimedia; digital drawing and printing.
He and his partner have worked with Aboriginal organisations for the past 40 years. He has co-authored and illustrated a number of books on Aboriginal conditions in the Northern Territory with his partner Barbara Wigley.
Living in country Victoria.
War baby

American Series USA 1

Saturday digital doodle from sketch book snap mixed with liquid data

Fighting goose