A short blog entry, as time passes fast, to mark travelling to Hotel Steyne located in Manly. It was part of a memory lane trip to Sydney, where I stayed in 1979 with my sons. I remember a large dining room, where the three of us sat alone surrounded by a worn red patterned carpet, tables set for breakfast with white linen tops, heavy silver cutlery and crisp folded linen napkins. The dining room arrangements have changed but the carpet pattern and colour looks familiar in the upstairs corridors. Uplifting to see a bit of urban social history retained in a city where town planning, politics and money rule. I hope the hotel can continue to adapt and survive.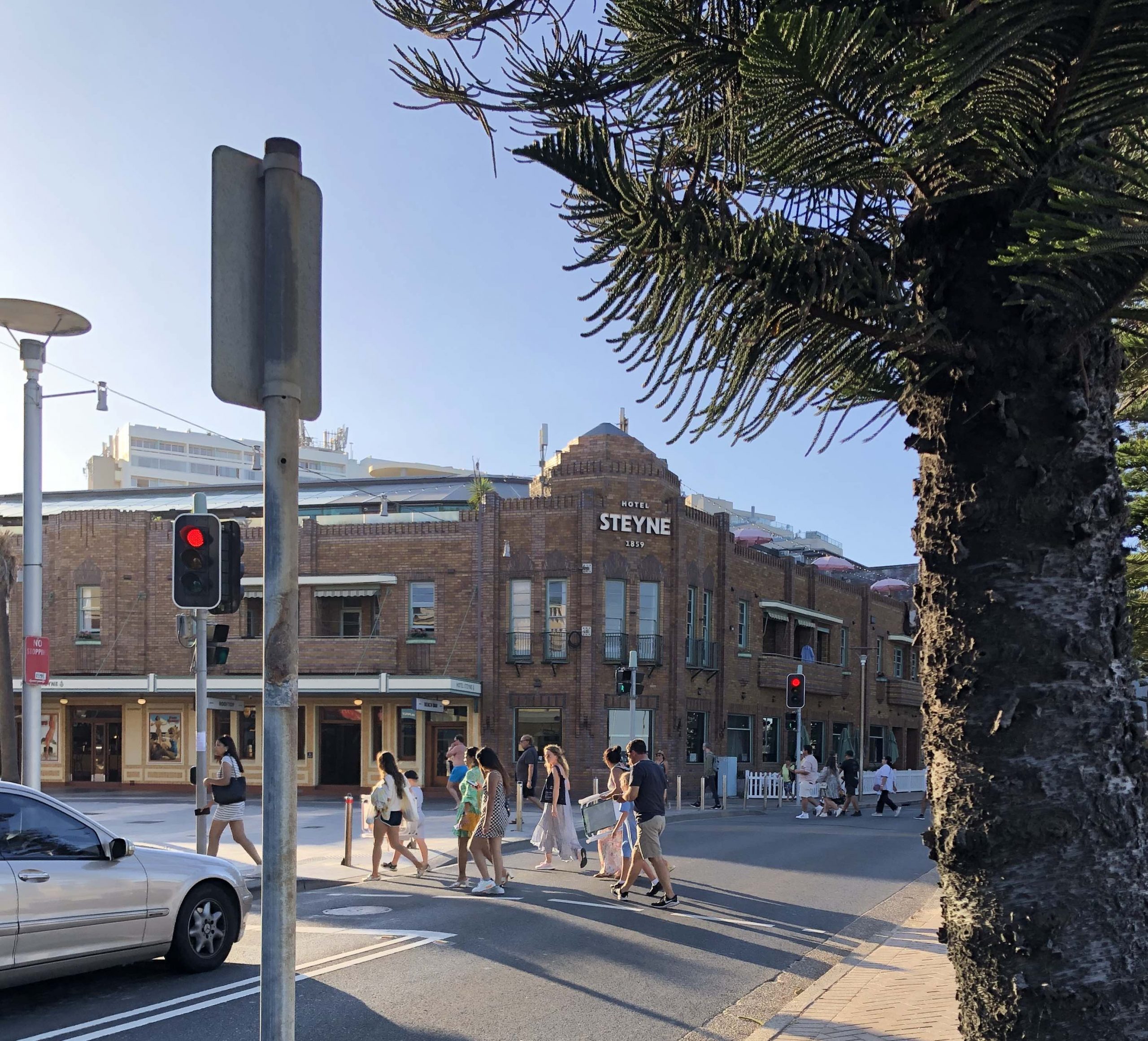 A couple of sunny days on a ferry, crossing Sydney Harbour between Manly and Circular Quay then up towards Parramatta. I must say using the Sydney public transport system with the Opal card was easy and much appreciated.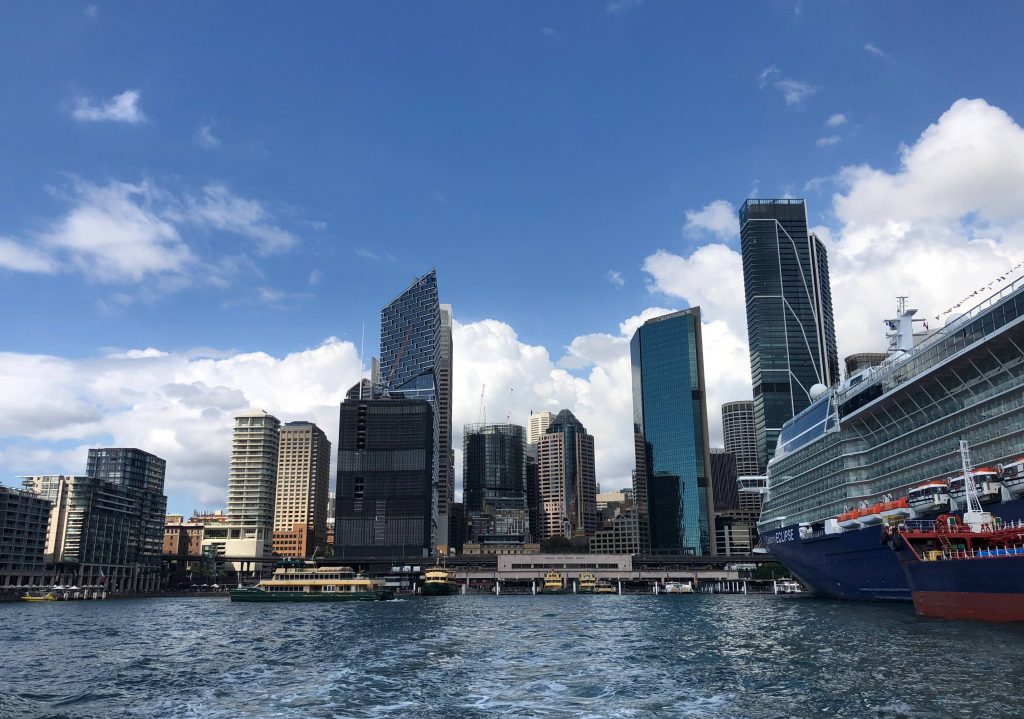 Hmm, how to destroy the interface to a glorious harbour. To be continued….