I am very tentative in having my image captured but not as much as my friend who will fight to avoid it always offering a drawing of a Thylacine or at best a Tom Cat as an alternative. He never showed me his drivers licence.
My digital self-portraits are usually obscured by contrariness, distortion and deflection, with some reflection. Some might say a good capture of character.  It's simpler: A selfie offers immediate content for experimenting, doodling and making images.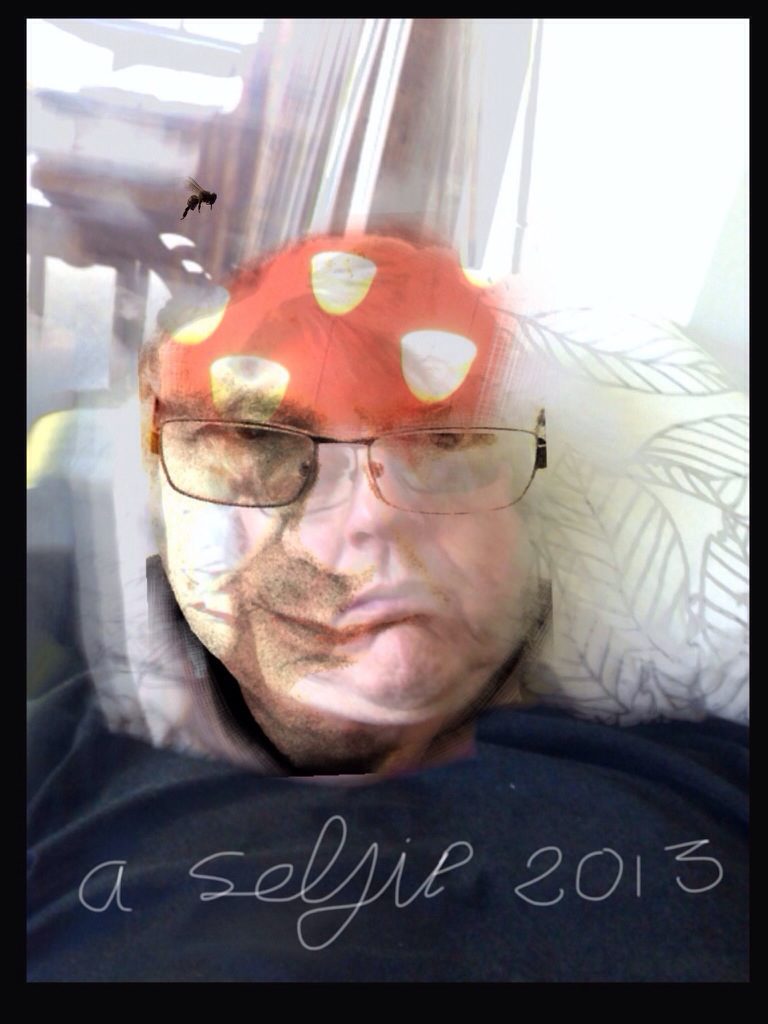 This 2013 image combines multiple photos using Leonardo. A clue to the intent of this "self reflection" self-portrait is the lingering wasp and the year. OK, all very obscure, but isn't that the purpose of doodling, working through life's issues.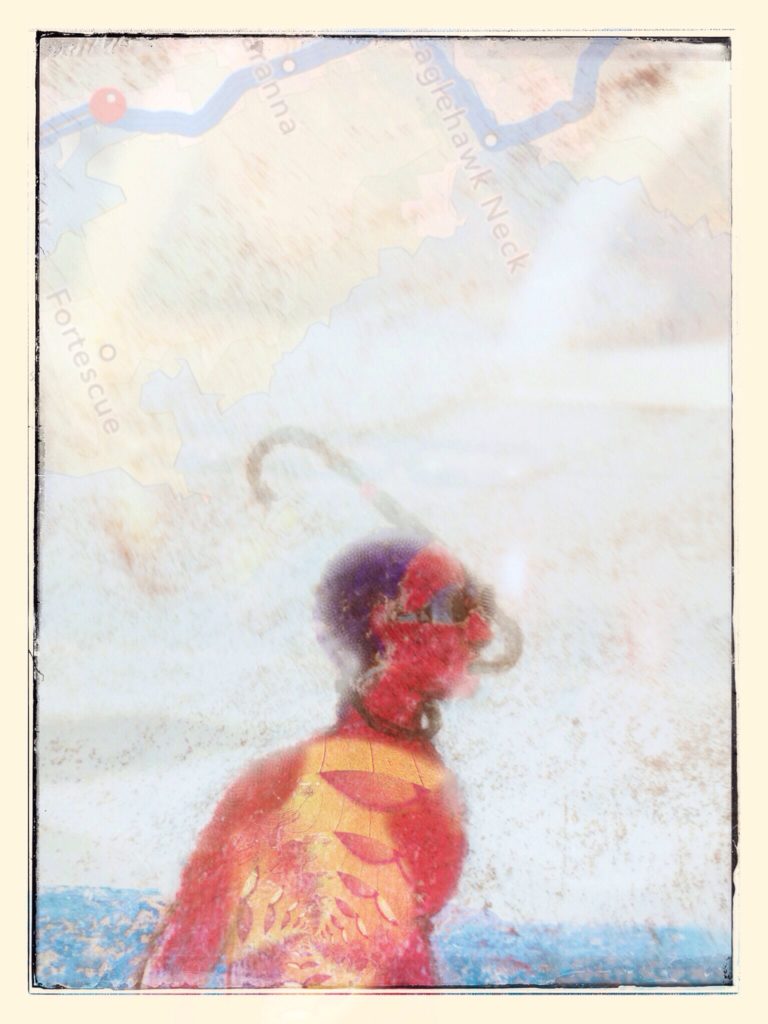 The base of this digital image is a pastel drawing of a swimmer standing in the sea.
The overlays of additional colour and skeletal patterns brings the skin alive and adds atmosphere to the sky. The glimpse of map showing through adds a visual note to myself.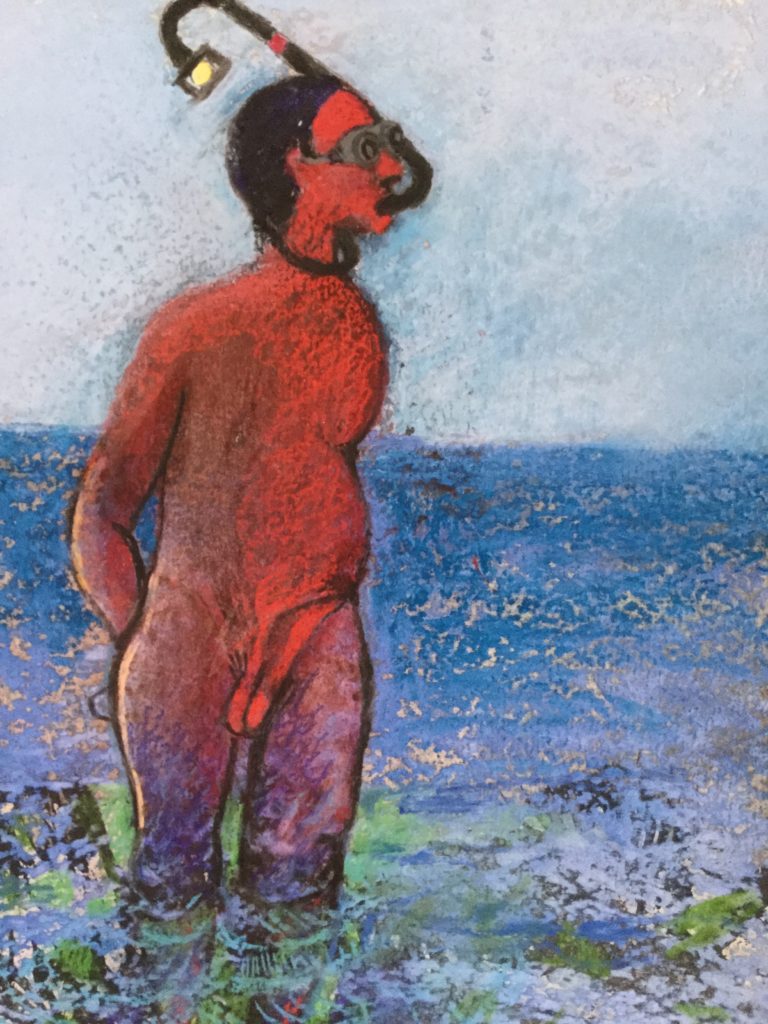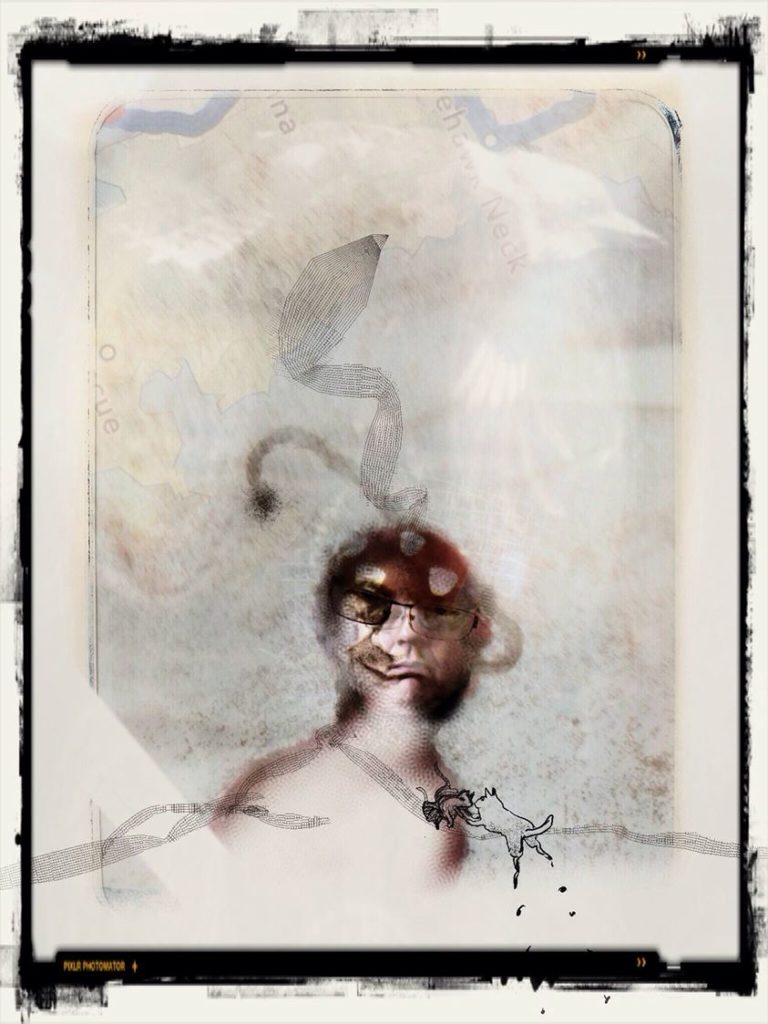 The drawing above combines the earlier 2 images. I like the colouring and atmosphere of this iPad finger doodle There are streaks of the Vellum app graphic line (delightful to use) blended in layers, using a map graphic and other photo self-portraits images all fixed with frame filters.
Then there are the rose-coloured "look at me" selfies. This is my attempt of a straight forward selfie with a touch of digital paranoia.*
*I am not sure I need to be so paranoid about giving up images of my irises to the Internet since travelling to the USA.