Most Australians are finding it difficult coming to terms with the devastation along the eastern coast, where some of the most wonderful bushland exists in Australia. Since Christmas, pervasive, lingering smoke moves across the country at the whim of the wind, settling over urban and regional centres.

The arrogance of our elected conservative government members trivialise policy that's critical for our survival, supported by several mendacious opinion writers of News limited. They wilfully ignore the science and play politics with our lives, favouring the plutocracy and their own interests over the livelihood of others and our wonderful environment.
There comes a time to take a stand. Enough is enough.
And on February the 4th, 2020, a few thousand people from around the country rallied in Canberra, outside parliament, calling on government action to meet the climate emergency.  It was also a time to mourn the loss of life and honour firies, not with platitudes but with their collegiate action on the steps of Parliament.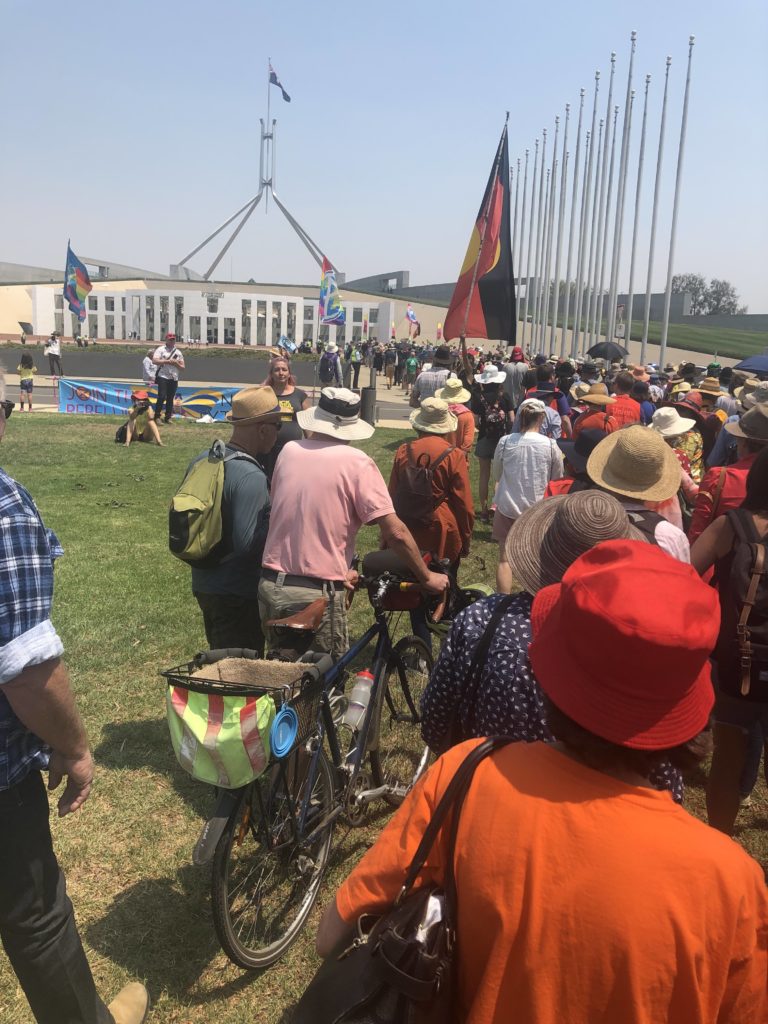 There was no MSM coverage of the few thousand citizens, the young and elderly, encircling Capital Hill peacefully.
The fires still burn. As I write this, the emergency app starts beeping as nearby thunder and lightning moves across our forests and farmlands. We await our turn.