Images grow out of each other by bringing a drawing made on paper with charcoal into an iDevice. The technology opens up a world of visual exploration.
The digital blending and reconfiguration of a drawing made in the wet world can bury the original or it can be strengthened in its new guise.
The following image was made as homage to Paul Delvaux using symbols taken from his 1937 painting "The Break of Day" blended into my life drawing of a woman sitting on a stool. Mix of wet and dry worlds. The collage includes a photo I took in 2010 of trees in Central Park.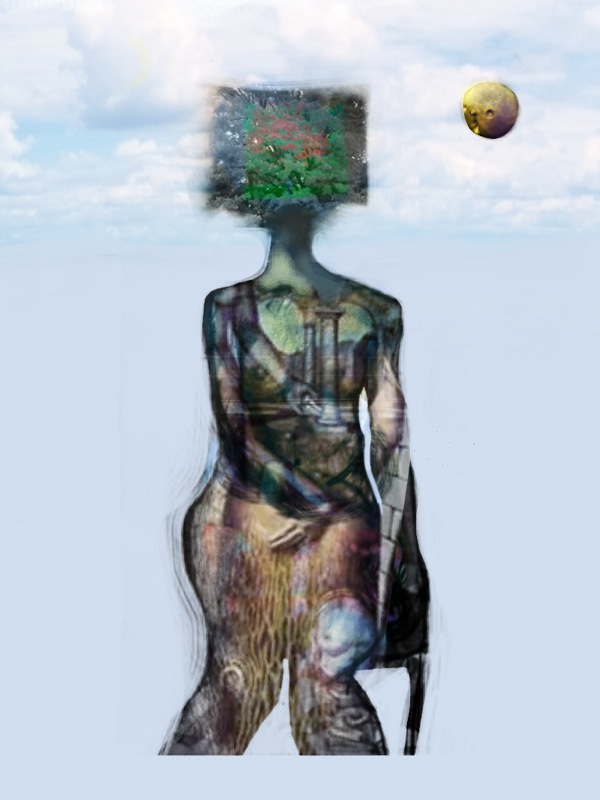 The 'Tree' is an earlier digital drawing, incorporating the same life drawing used as the base of the Delvaux homage.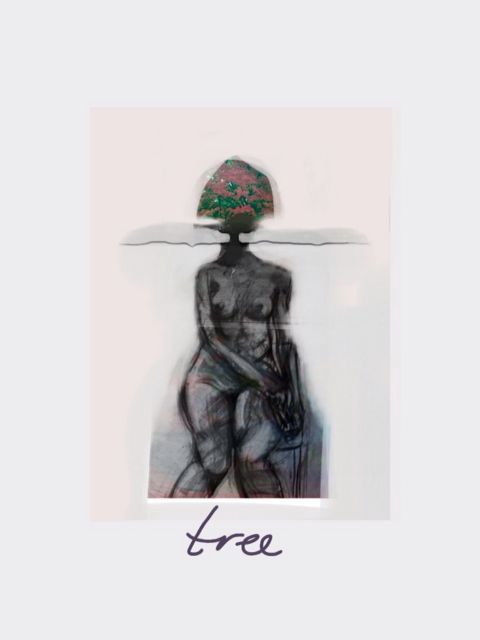 Using other digital drawings within a base drawing provides interesting juxtapositions of content-a sculptured head photographed at the MET with shoelaces from my sneakers used in NYC. Maybe I'm the only one to like the obscurity and oblique referencing to my life experiences in the work. Because how would anyone else know the connection unless I told them.
The moon, is possibly a seed. I would need to unravel the layers making up this drawing.
I've found one further image using the base life drawing after rummaging through my digital ether. The drawing below is part of the "USA series" comprising 3 works.
This is a digital collage using 2 life drawings (charcoal on paper) and a photo mash compiled using camera and Brushes, with a touch of colorclaw.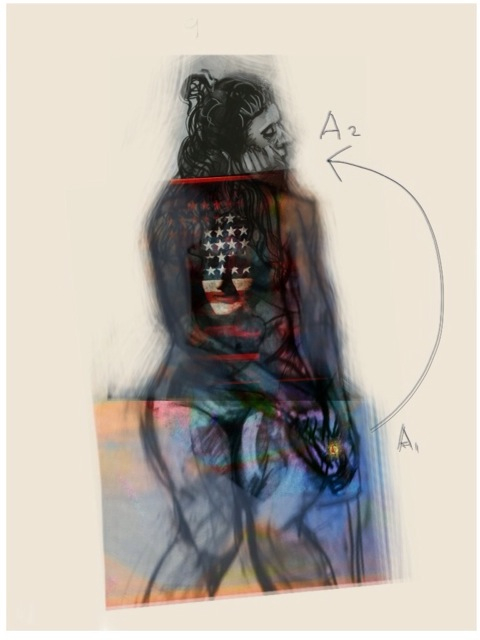 The drawing includes personal references of a trip to the USA- Jasper Johns flag and a sculpture from the MET. There is appears to be a couple of other layers buried in the image.