I finally got around to taking the plunge with the online gallery Bluethumb.
I chose my recent collage "Bullock at waterhole" as it is bright, even though it is about drought, and small so it is easy to transport.
The gallery is run by young people providing a platform for Australian creatives of all shapes and sizes. They provide a delivery system and support for both artist and collector.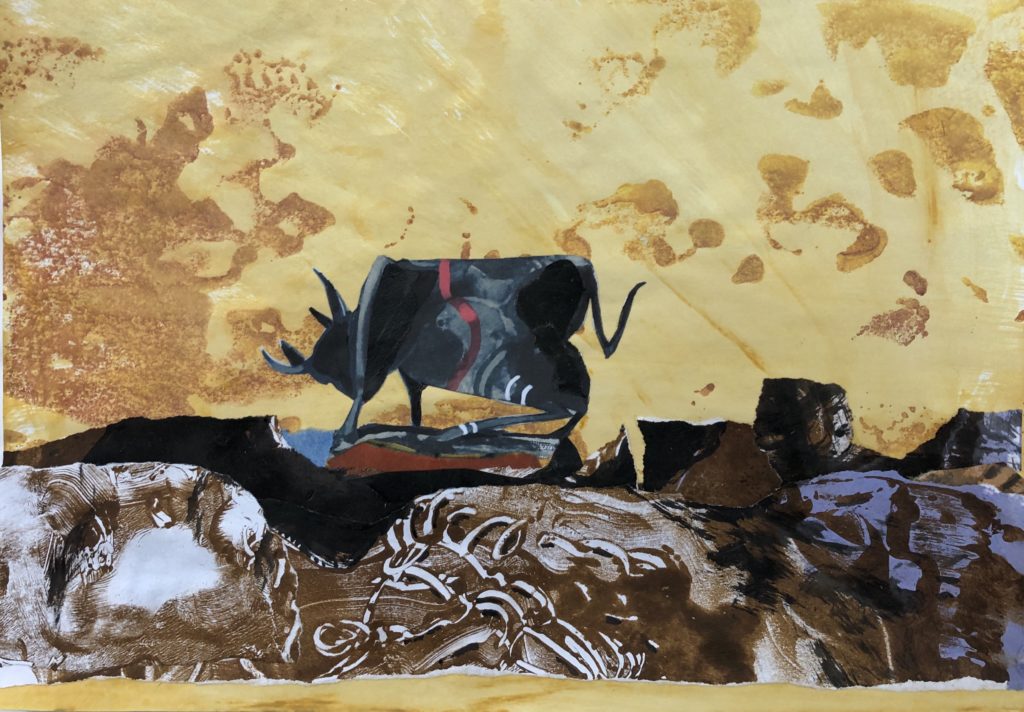 My collage combines torn paper, a cut image of an earlier digital drawing mono print ghost drawings and additional touches of texture by the use of ink stained Japanese paper. The bullock gives meaning to the torn shapes and lines that allude to country.
Collage offers a freedom to explore a visual idea in real time before saying, "That's enough, it's finished". The process has similarities when drawing and layering images on an iPad. Both mediums allow variations around a single idea driven by curiosity rather than any pre-meditated composition. The digital realm has the additional benefit of "click and save" and a whole lot of other visual magic. Both mediums have their joys.
An aside: For some reason cattle have been a recurrent theme for me over the years. I may ponder on that some other time.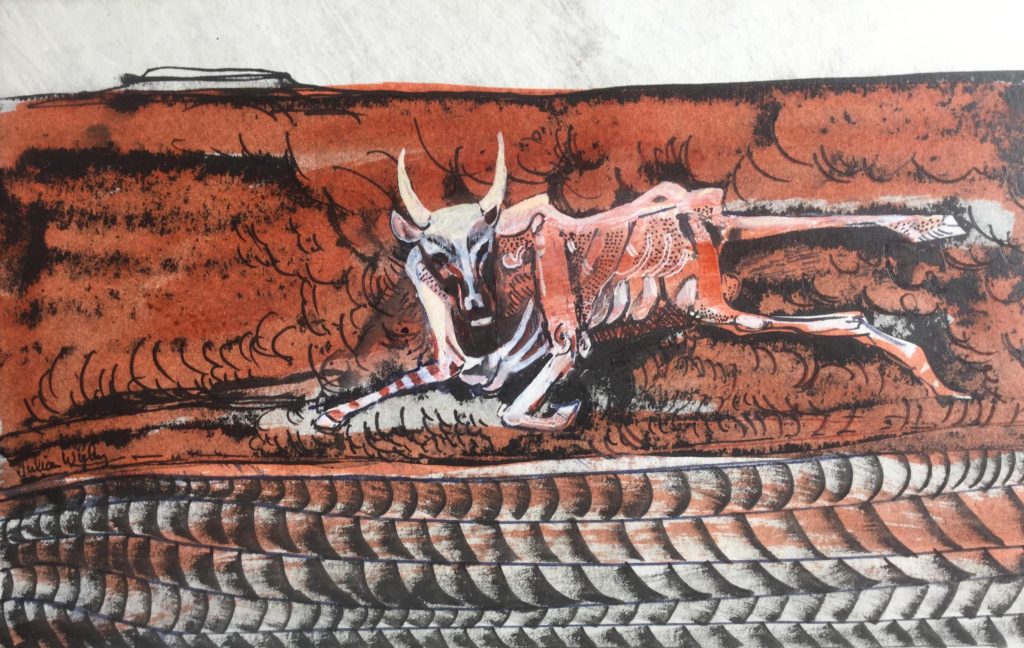 A forever expanding myriad of work and styles populate the WWW ether. My "Bullock at waterhole" image is like a message in a bottle bobbing in a giant ocean along with a trillion other bottles. The currents of taste form gyres. So it goes.