Making a collage is a lot fun and sweat working through a jumble of torn paper pieces making visual sense of their shape and colour, selecting and placing each into a meaningful and pleasing image.
The collage "Bullock at waterhole" incorporates remnants of numerous ghost prints and a cut-out of my digital drawing of a painted bullock.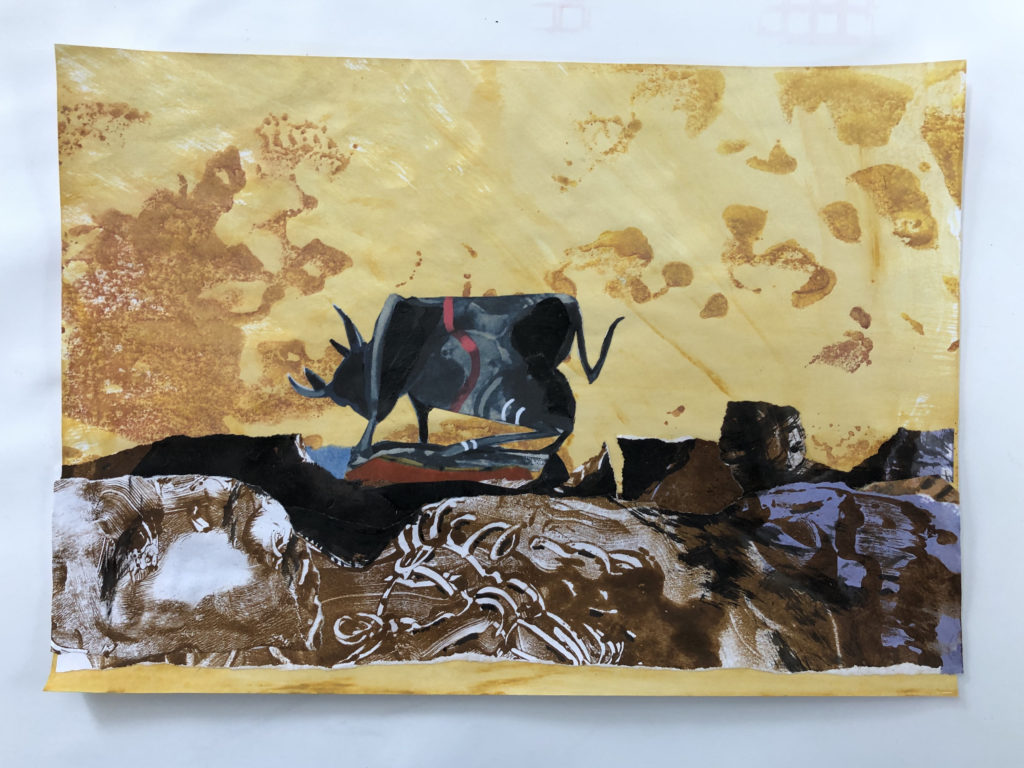 The weather has favoured working in the studio over the past few days mainly developing drawings from my northern Australia sketches for my In the footsteps of Thomas Baines series.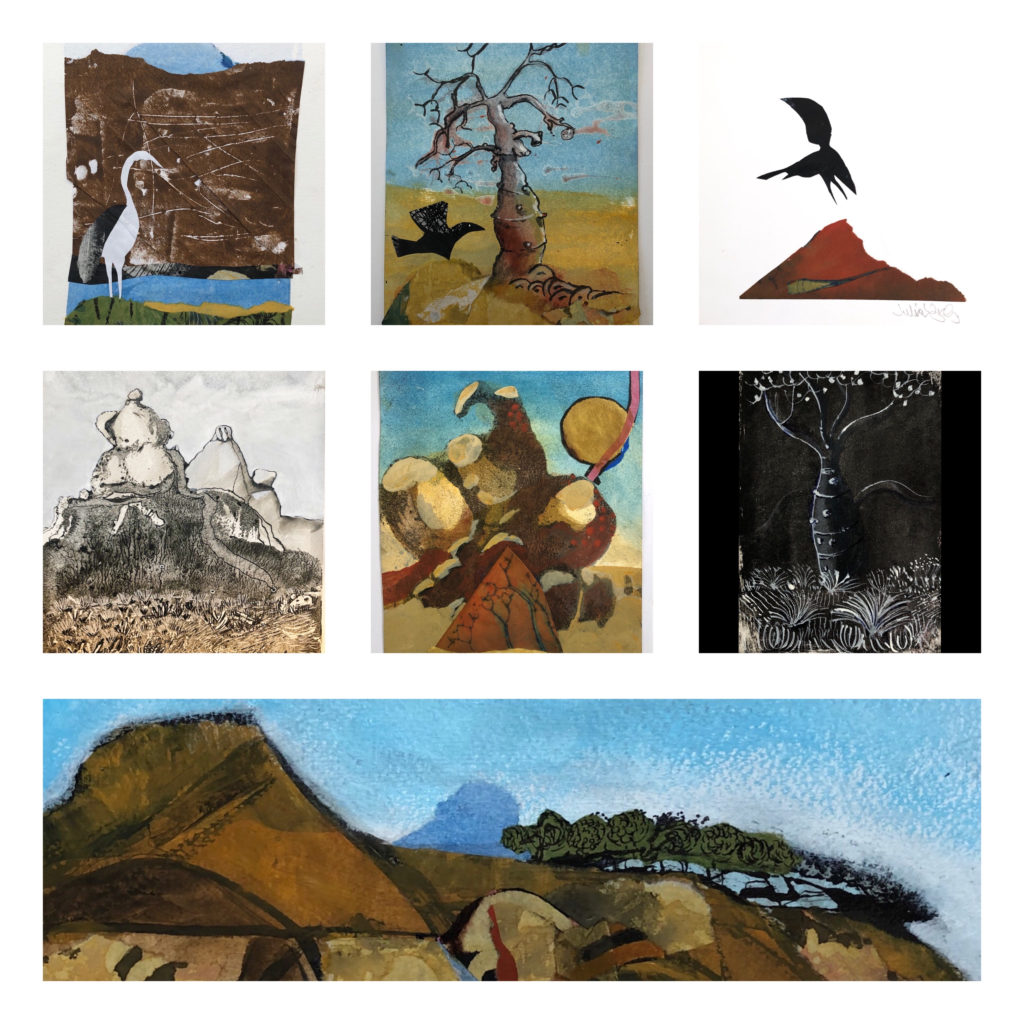 Playing with patterns of grasses and rocks found within the larger landscape. It is as if a giant hand has arranged balanced boulders and organised crumbled hill sides as an installation. I felt this the very first time I travelled in the Northern Territory. And I still feel it now.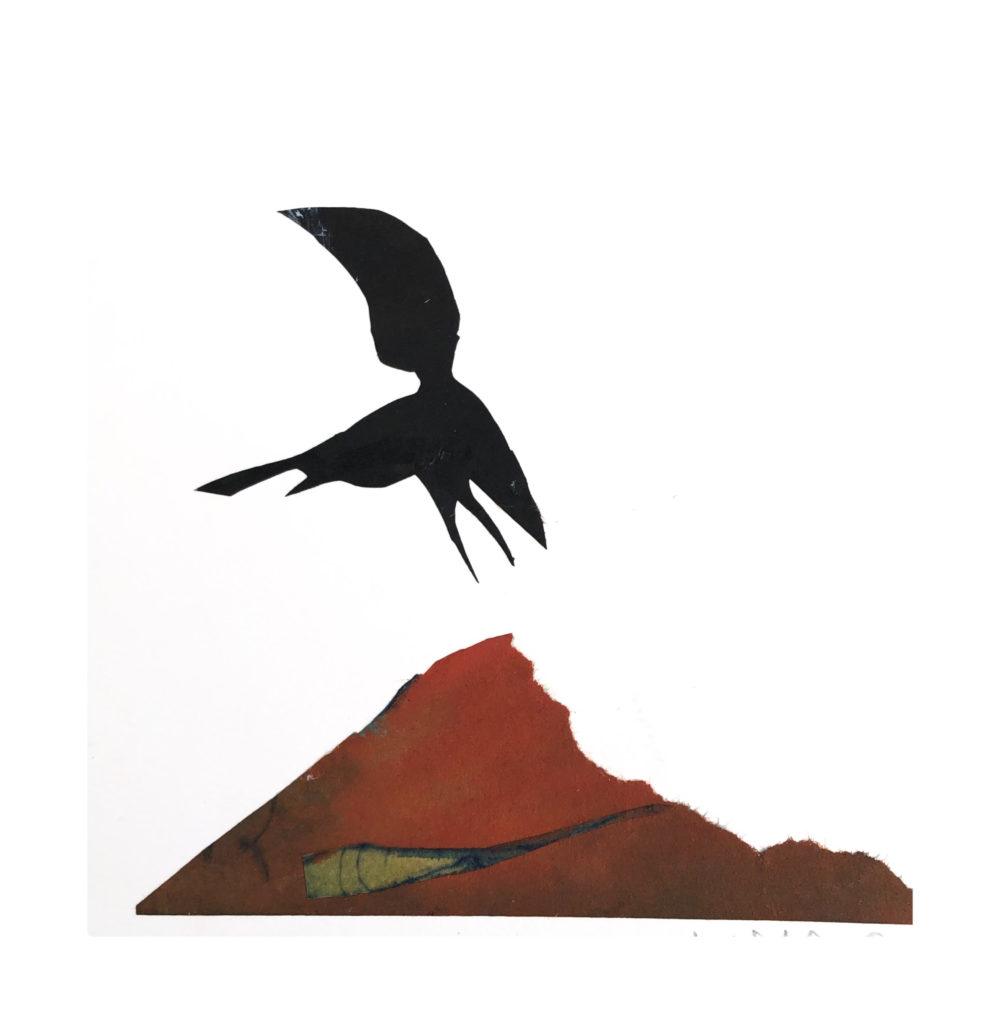 Some of the work finds its way through the process.