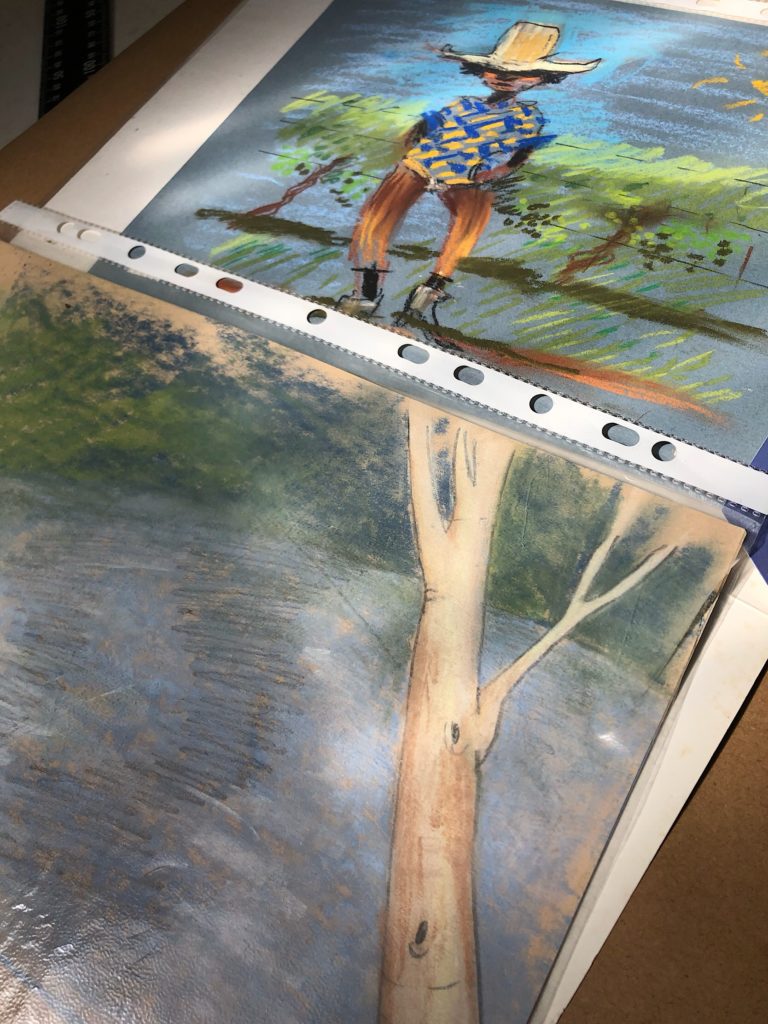 Sorting through the many pastel drawings I made for "Uncle Henry" , an animation commissioned by the Australian Children's Television Foundation in 1994.
It was my second film for the ACTF, taking over 6 months to draw. Individual cells were drawn in pastel on coloured paper with some under camera work for additional movement. The animation was shot in 16mm film.
The 3 minute segment was part of "Lift Off 2" TV series telling the story of a young Aboriginal boy from the city who visits his Uncle in the country. My producer was Susie Campbell.
The "Uncle" voice over was played by Tom.E.Lewis with great exuberance.