A sketch impression of reported incidence of WW2 unexploded ordnance being dug up in remote areas of the Kimberlys during the preparation of a burial.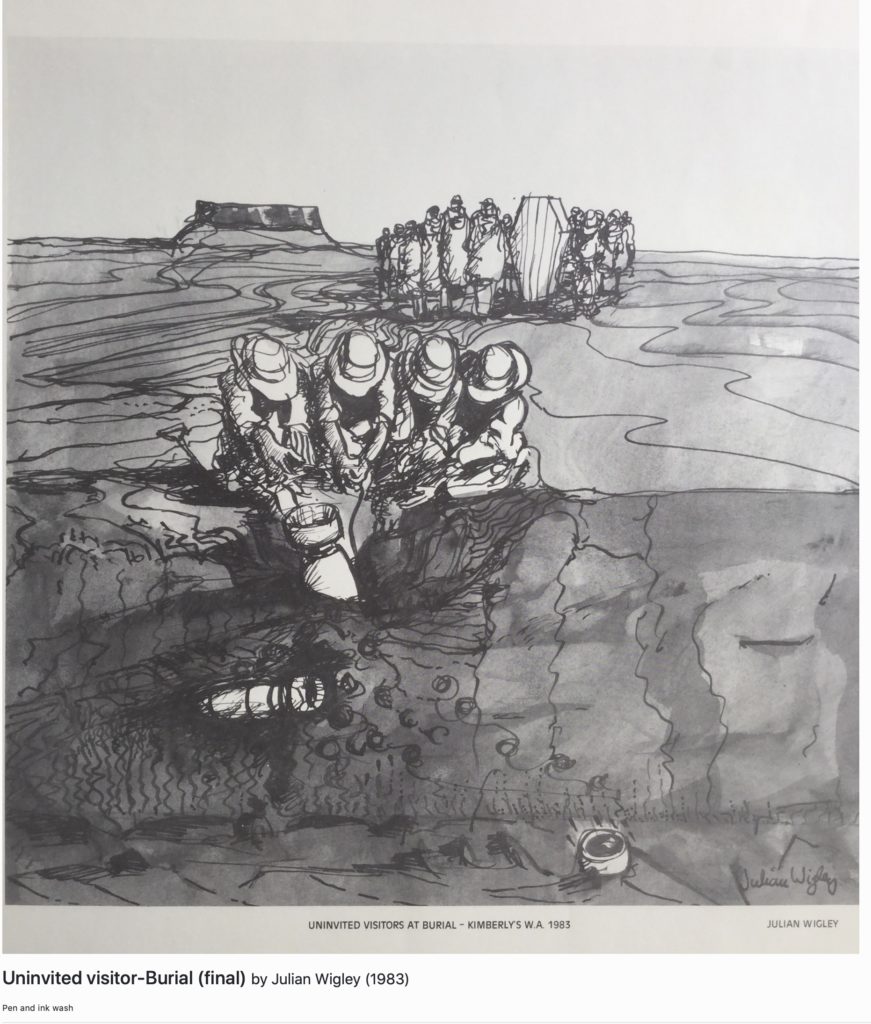 Above: Uninvited visitor: Burial. 1983. Pen and ink wash on Arches 300 x 382mm.

Below: One of a series of drawings based around the time of the missionary Annie Lock. This painting alludes to the plaster casts made of people by anthropologists of the time. The casts are purportedly held in the SA museum.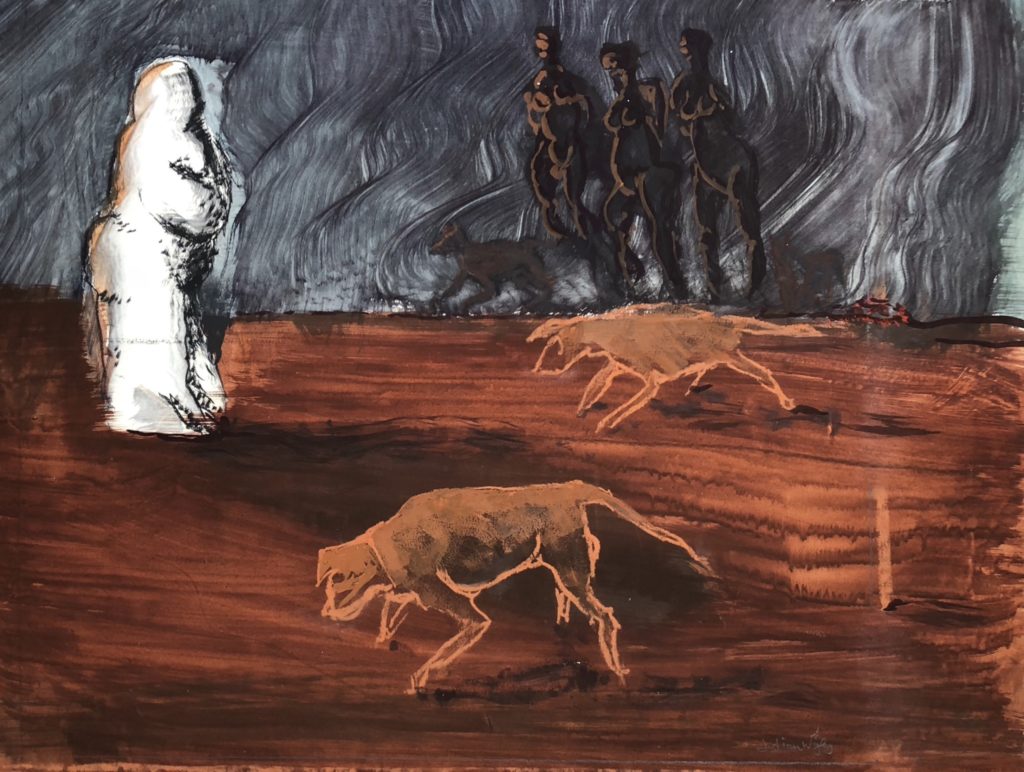 Archives