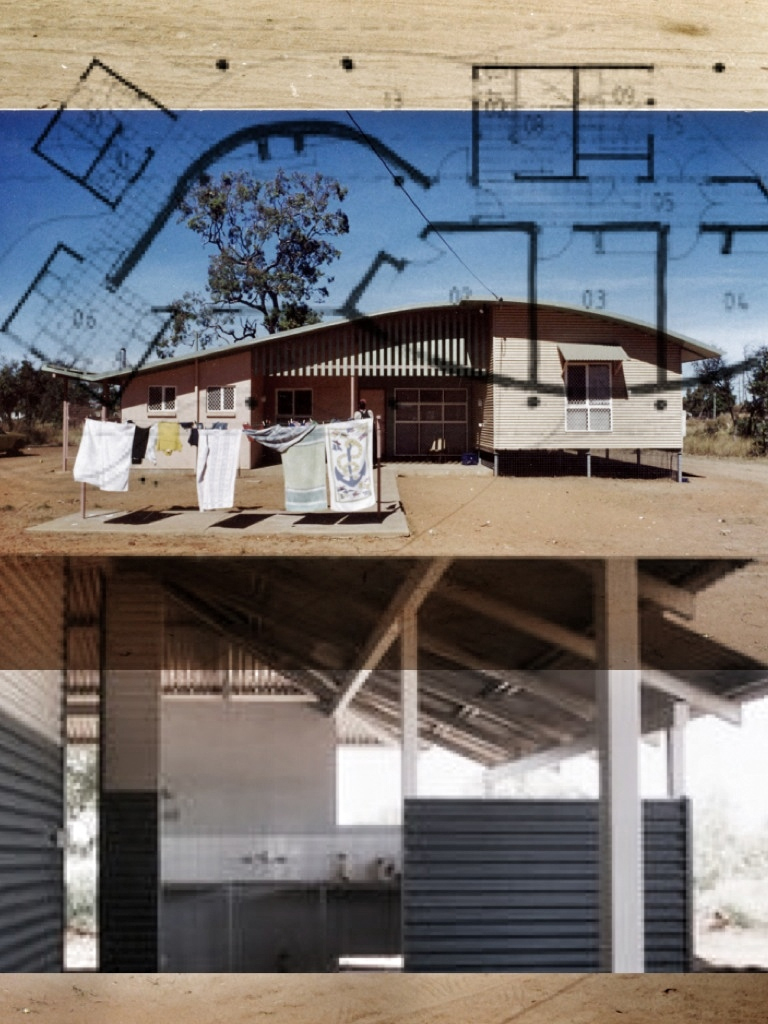 Washing on clothesline, paths surrounded by bare ground, and verandahs with  kitchen sinks. Remote Northern Australia. NAHS projects from a decade or so ago.
Lightweight construction to sleeping areas and mass construction to living areas.
The floor plan is of a house located a long way from any ocean, nicknamed "the whale" by the locals.