January the first, the day our world stops to start. For most people it most likely rolls through carrying all the incomplete tasks on lists and thoughts on scraps of paper and above all responsibilities to self and others. For others it marks renewal or change. For me, it reminds me I'll be 80 this year, but not yet. So, instead of musing on the meaning of life let's think about art, architecture and artificial Intelligence. AI is becoming more invasive in our everyday consumer world.
I was curious to see what the AI Midjourney would generate when prompted to create a facade similar to the new Geelong Art centre in regional Victoria, designed by ARM Architects. Who knows, this real world design may have evolved using #AI? But then, design synthesis is complex and personal.
Just in case-The real world is the middle one. Photo. Detail of facade, Little Malop Street Redevelopment Geelong Arts Centre campus , Victoria Australia. Photo:J wigley 2022
I'm a little perturbed by the architectural references Midjourney used for the modern facade constructed of a "half drawn concrete curtain with rope sash and bauble", and there is no one I can ask why. But I do like them, I expect the little dictator to dance out and play with the bauble. Maybe I could have prompted " in the style of Herb Greene" or the actual Art centre architect but that would be fairly pointless-where is the surprise in that?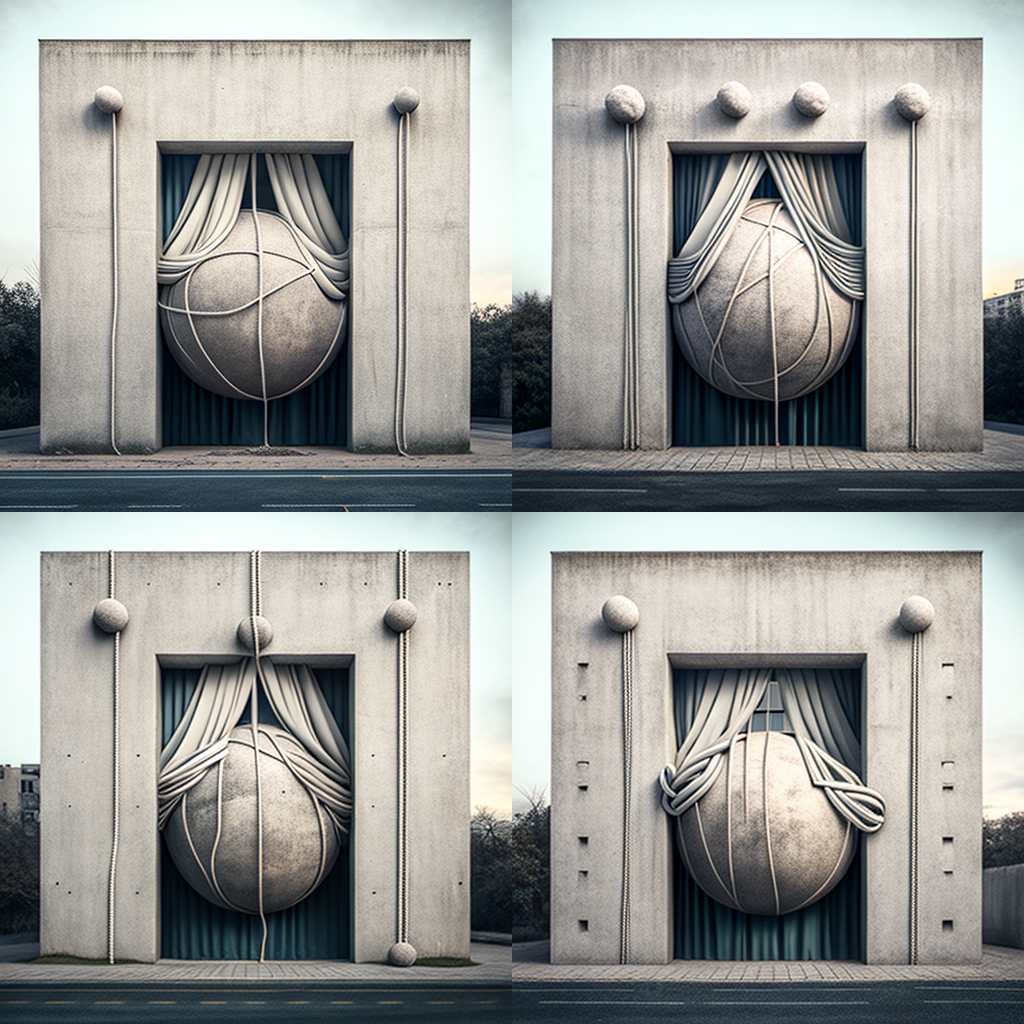 Note: I have started cross posting on Mastodon https://aus.social/@julianwigley and keeping Instagram in neutral for awhile as the ads are driving me crazy. Twitter handle will be kept just in case. So it goes.
Happy New Year's day, 2023.
Update: I mention my Mastodon handle as the platform allows more than 280 characters to expand a thought on subjects of interest. There are couple of posts of mine comparing how the different Visual AI platforms generate images from the same prompt: A Western Front soldier with a peace dove. The image below was generated using Stable Diffusion. If I understand right, it trawled through Linkedin head shots to compose the face. The face is mildly familiar. There are other examples generated by Lightricks and Midjourney located at https://aus.social/@julianwigley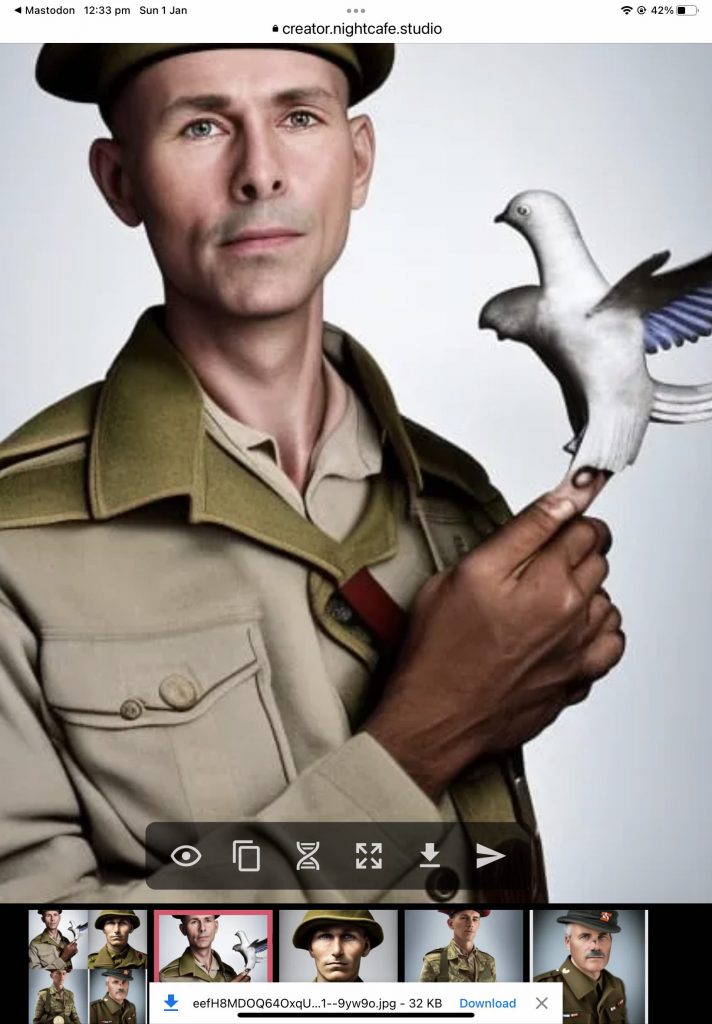 These visual amalgamators hoovering up images from across the internet reminds me of earlier times making digital collages and photo smashes with my mobile idevices. At least the images used this way were mine and the sources known. Something to think about.
I offer this Link as a stand for sentient decision making . To be expanded on and continued at a later date as storm clouds are rolling in, with the promise to fry my computer.