This is an overdue update on the progress of Red Heart No 3, a graphic novel titled Catch Him by His Name. It has been in the works since 1988. It is nearly 12 months since last reporting on progress.
Timelines created;

Main characters listed with timeline;

Rough draft structure completed;

Diaries airing in the sun;

Sorting existing pictorial resources;

Commenced sketch writing of each chapter;

Started identifying what's missing;

Mulling over character, voice and tone;

and

Toes crossed, drawing hand exercising

.
The current written draft underwent the "hard eye' of an independent reader. I am now faced with reworking the story/script and drawing the characters.
As previously reported, sorting my diaries and other material was like being inside a kelp forest with floating strands pulling one way or another, occasional eddies and dark waters.
The choice remains unresolved in expressing my story through illustration, drawing, photos and scanned memorabilia or staying with the Red Heart comic format and using caricatures and sequential drawings .
The drawing below is a go at capturing the ethereal nature of my father, Jim Wigley standing in his tomato patch he tendered with loving care at Strelley Station. It was a preoccupation he captured in a humorous drawings of himself chasing children raiding his garden (hmmm, find drawing in letter to his mother).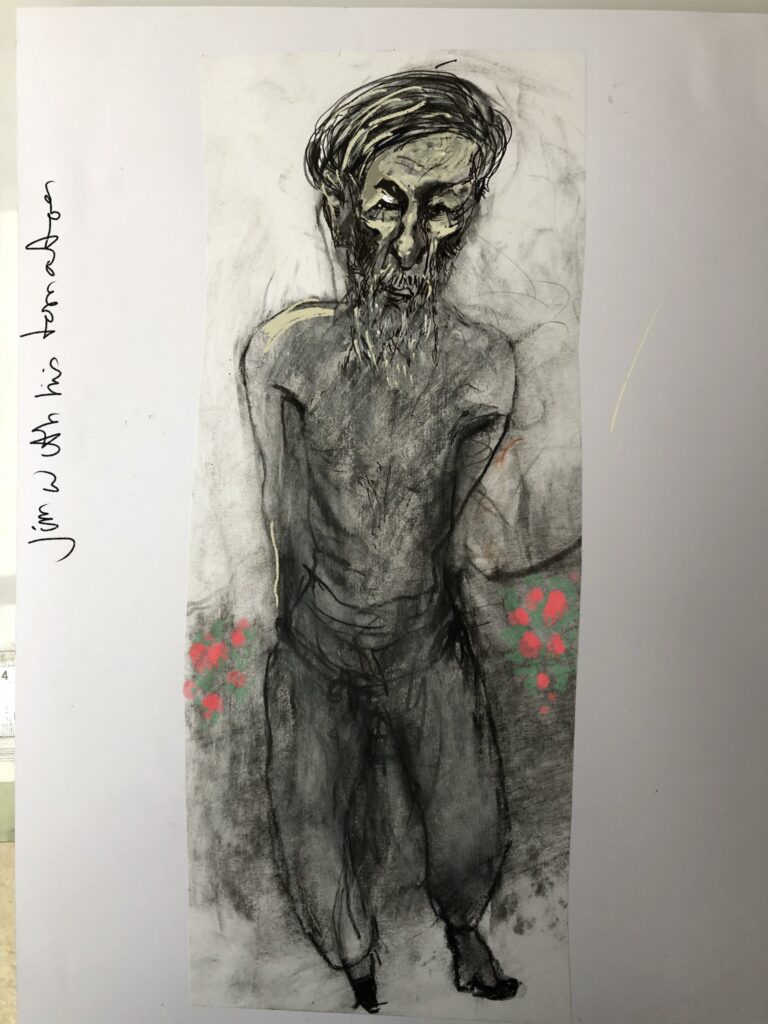 I made an earlier drawing of Jim on my iPad -a typical pose with his trade-mark rollie cigarette. The drawing is based on a photograph I took in Tennant Creek during his brief stay in 1991: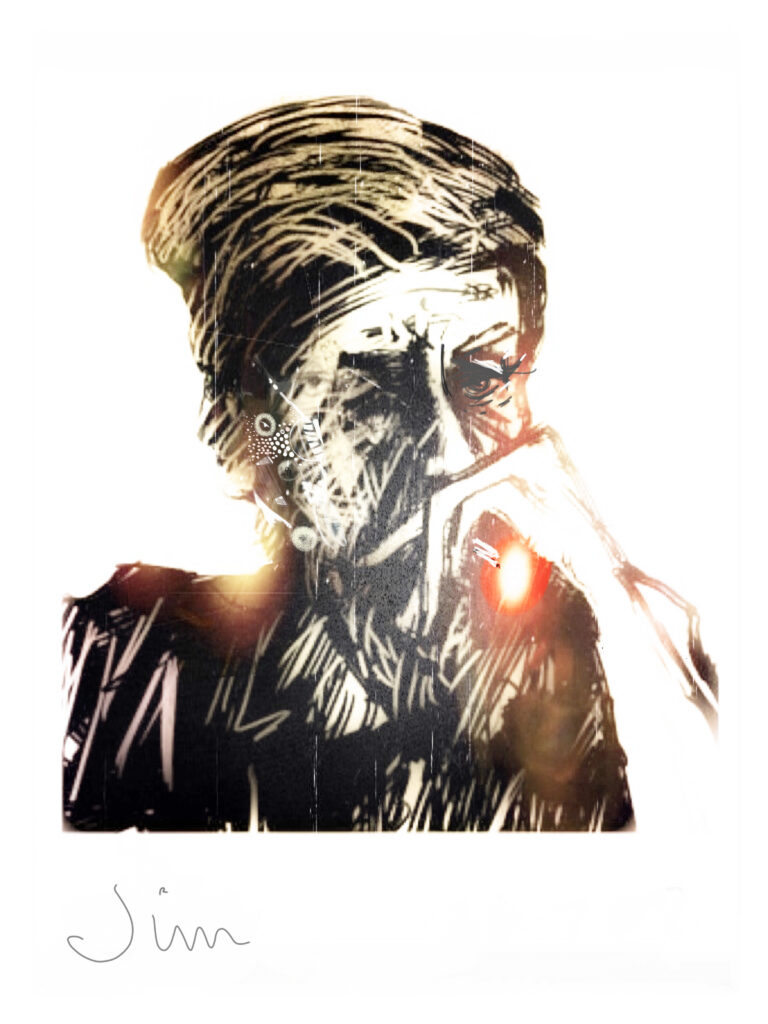 But now winter approaches outside my study window and into my mind. Across the sea, Gaza is exploding and Australia continues to be governed by aliens rotten to their core. As I think of such realities, I glance at three art works hanging in a corner of our writing room: Jim Wigley's ink drawing sketch of 3 women and child returning to camp with fish, Noel Counihan's linocut, 'Laughing Christ' and Brandy Tjungurrayi's painting of a 'football game'. All three works are reminders to keep swimming and hope the work's visual voice soon takes hold ….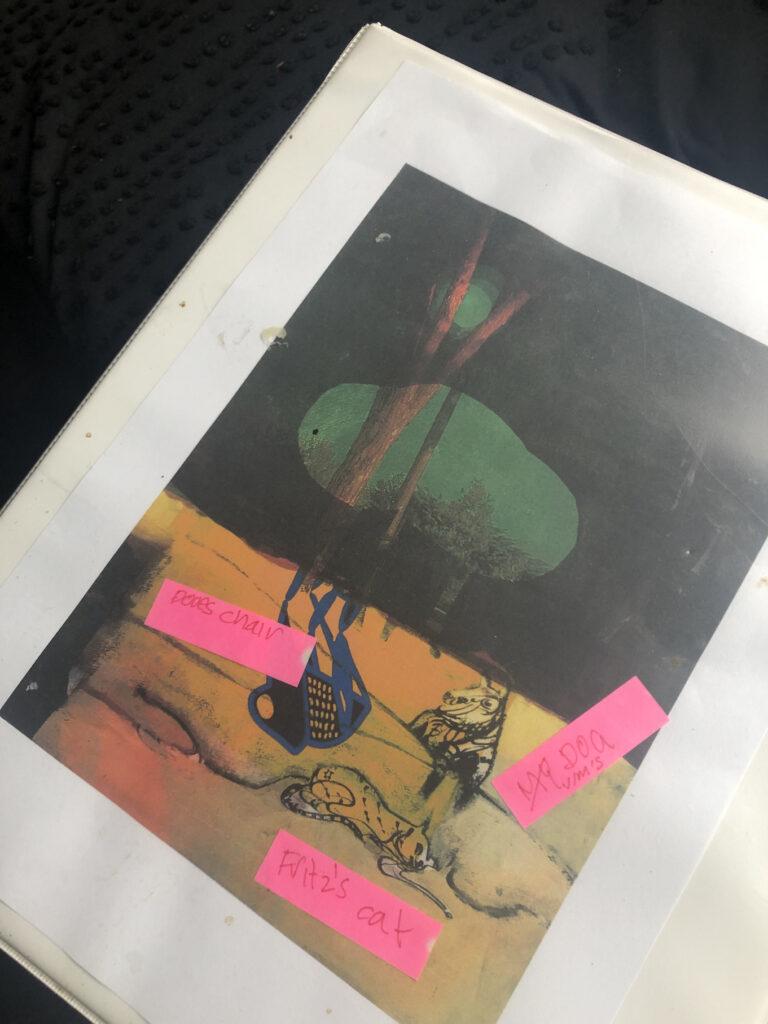 Update: September 2021.
The work is taking shape.