I have scanned a few Polaroid photos taken in 1983.
There is some deterioration around the seal of the photo and backing has occurred.
Hint. Don't seal photoessays in a plastic bag that cand retain moisture
The painterly look of this Polaroid of the Arc de Triomphe caught my eye.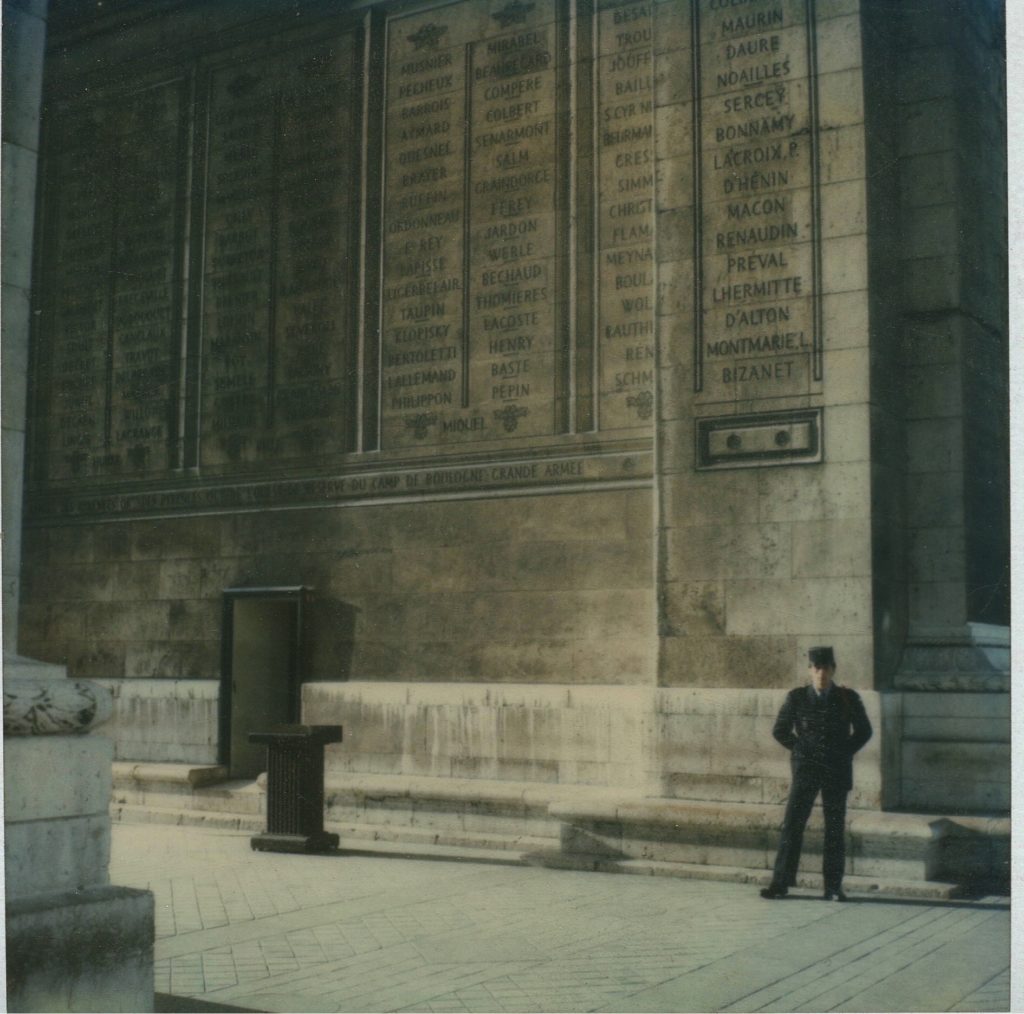 Arc de Triomphe. Paris. Polaroid photo (c) 1983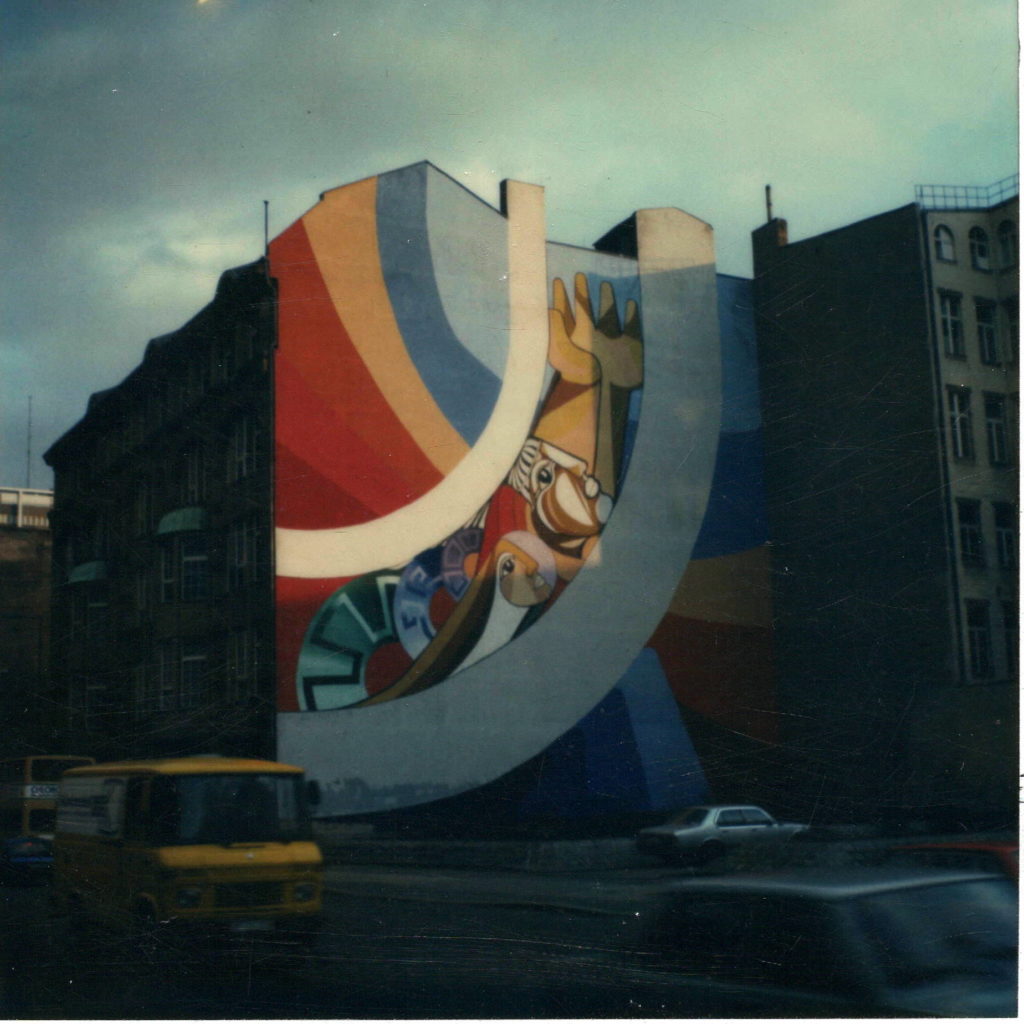 A mural on a building near Check Point Charlie (from memory).
Hint. Write down where the bloody photos were taken.
The Interbau housing development, located in Hansaviertel, Berlin, was part of the 1957 International Building Exhibition .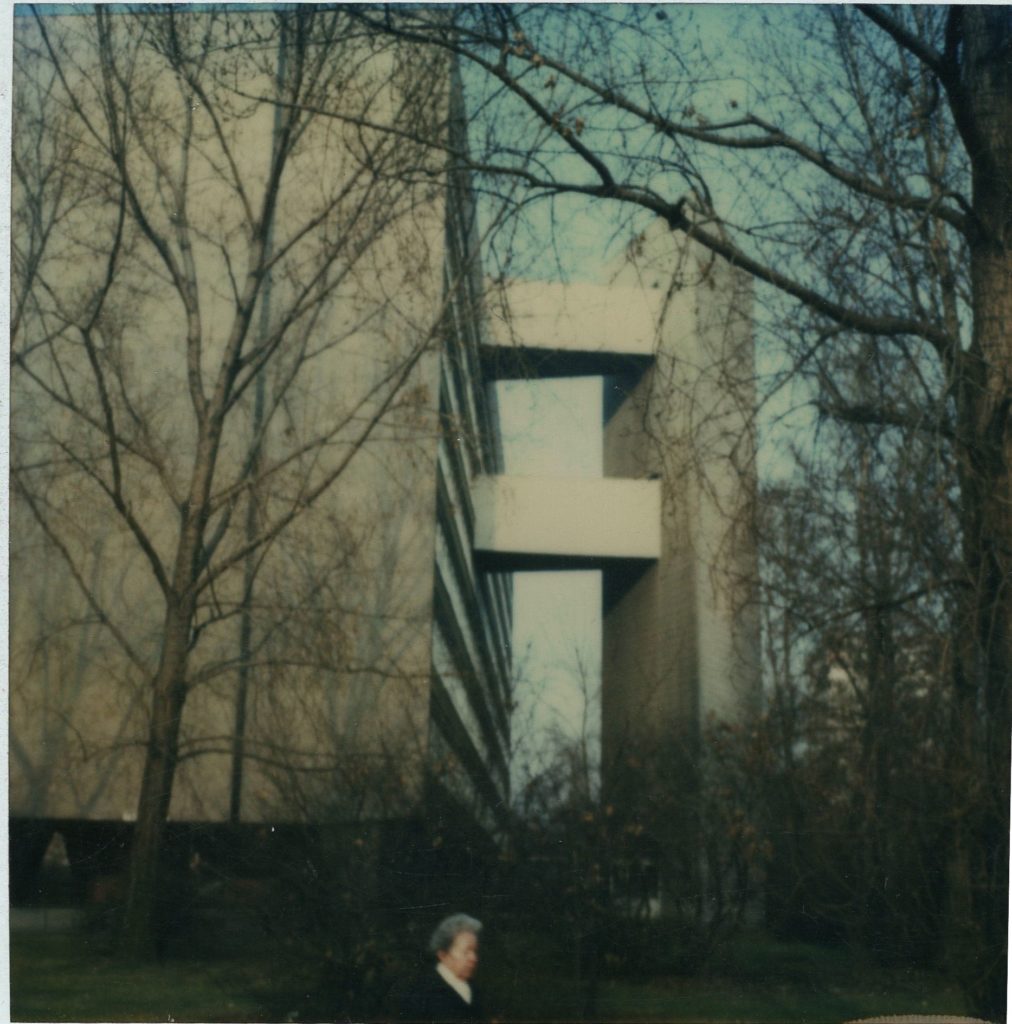 The implementation of the urban design involved 48 architects contributing various housing solutions.
The architects who contributed included Alvar Alto, Walter Gropius, Oscar Niemeyer, Max Taut, Arne Jacobsen, Le Corbusier and many others.